Pokemon essentials gen 7. Gen 7 upcoming update?
Pokemon essentials gen 7
Rating: 6,6/10

1839

reviews
[Essentials Script] Gen 7 Ability Thread
I know I am a bit vague at certain categories as I am trying not to spoil anything. I don't think I've included the Ash-Greninja sprite, so if it was once Battle Bond triggered, that could be an explanation. I think the Battery ability should be something like: getName ability end end end endAnd make Minior's first seven forms completely identical. As an outsider looking in, I think Branflakes325's Pangoro sprite is a lot better than Quanyails's sprite. I remember seeing the move connect with it meaning it still dealt damage, but increased the Defense Stat as well, much like Justified does with Dark type moves. A world where that war 3,000 years ago.
Next
Gen 6 PBS Files
However, it's up to the dev team if they want to implement them. Filled with Pokémon and people like us. Amphy is looking fine there, if anything from seeing all of the genies from worlds livestreams in Vancouver I feel like the cloudy tail can have a more pronounced shadow curve up. Less is more when it comes to mimicking Gen5. Exception is Clauncher's sprite, which I tried to keep similar in pose even if the shell layers imply foreshortening.
Next
Generation VI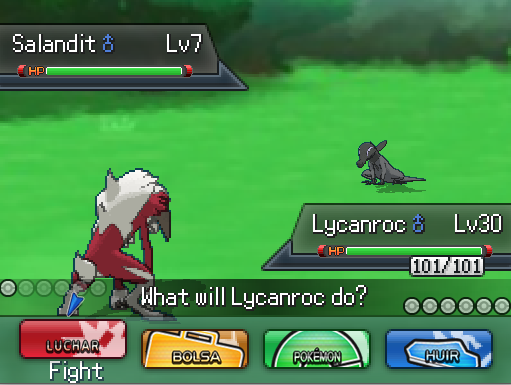 I'll update it later with some of this stuff in there, alright? Please respect these rules and enjoy the sprites. Those I would take as is right now, I wouldn't mind making some backsprites for any of those. Layell might also help send updates easily if need be. This sounds very intresting Marcello! Cheers Also Ame please give me back my Magikarp. It didn't have any flashy new mechanics, just beastly stats and awesome abilities and it wrecked everything to the point where it was removed for being too broken. Regardless, included the sprites as they were missing from the pack while I did have them. Once a sprite is deemed perfect we then make a shiny and eventually an animation.
Next
[PBS] Gen 7 PBS, Scripts, Graphics and more
This category is pretty straightforward as this will be porting the changes from gen 7 to the existing pokemon. I have yet again updated the main post because the pack has updated again. Sorry that a lot of my stuff is unfinished and not fully animated, but I guess the animations aren't being used regardless? Only works in hail 5 Baneful Bunker Poison -- Status User protects if self;poisons any attacker that makes contact 6 Beak Blast Flying 100 Physical User heats up its beak at the start of its turn. Branflakes325 matched the proportions of the official art better, and Quanyails's sprite just looks weak, like it starved itself for a month. I'm going to work on a back sprite and hopefully an animation at some point too.
Next
Sticky
I may do Noivern if nobody else does in the next week. Lowers targets attack by 1 after 47 Sunsteel Strike Steel 100 Physical Ignores the targets ability 48 Tearful Look Normal -- Status User lowers targets Attack and Special Attack 49 Throat Chop Dark 80 Physical The target will be unable to use sound moves for the next 2 turns 50 Toxic Thread Poison -- Status Poisons the target and lowers their speed by 1 51 Trop Kick Grass 70 Physical Lowers target's attack stat 52 Zing Zap Electric 80 Physical May flinch. These will mainly depend on updates since these will come with updates. International markets received the Pokémon Bank in February 2014. Layell, you should also poke me about what you think is ready to be animated.
Next
[Essentials Script] Gen 7 Ability Thread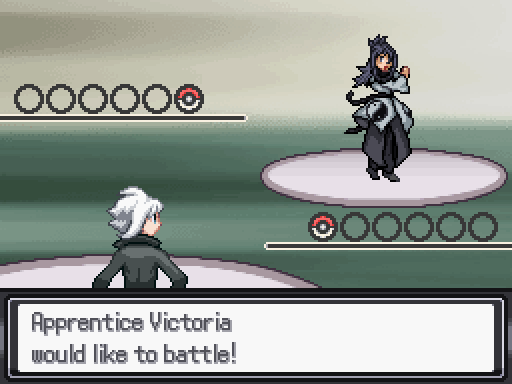 Others sites and projects can use them but require sending notice to the manager user Layell before implementing them more on this down below. Remember that I'm only 1 person 4 Enjoy 5 This isn't a rule, but something helpful. If you compare his official art to normal Ampharos's 5th gen sprite and Sugimori artwork, Mega Ampharos is noticeably bulkier and anatomically different in a few areas. New gameplay advances were added, including a new battle mechanic called. With Pangoro and Ampharos to finish, my plate is pretty full for now and I probably wont reserve anything else for a while. The only time when gender-based differences are defined in the MultipleForms script is on cases like Meowstic where the male and female have different moveset. If so, how could I randomize it? Still I am aware that will take a hefty chunk of development and scripting.
Next
Help
I'm going to reserve Sylveon which is coming along nicely the ribbon at the back was shifted because it was causing too many odd overlaps and tangents with the backsprite To Quan: The Honedge, Spritzee, Swirlix sprites are good as they are. I agree with the fact the new mons should be placed on a scedule for E19 earliest with the new forms prehaps be introduced a tidbid earlier. You should also remove those highlights on the Pancham evo's fur. If you think anything is missing or wrong, please report. A: Don't tell the admins, or on smogon, here ought to be fine if it isn't fixed in a week. These sprites are not open source, because we do not have the rights to the characters depicted.
Next
Gen 7 Sprite Pack
I'll test some things later and update this once I get some more content to update. Here are the Ash-Greninja sprites in case you did not already have these I've updated the main file as well to include those : Lacking a form sprite doesn't cause a game crash. Could you please expand on which parts Gen 6 the Reborn dev staff had to make themselves? That and if you're not confident in your skills you can focus on an area spriting, music, mapping, tiling, or scripting and join a team. If you are only using a few sprites we appreciate you crediting the individual spriters. Wall of Shame: Why didn't you just post credit, was it that hard? Hence why there currently isn't any transition from the stomping back to the idle animation and it appears choppy. At the beginning of the game, the player must choose between the Grass-type , the Fire-type and the Water-type.
Next
[Essentials Script] Gen 7 Ability Thread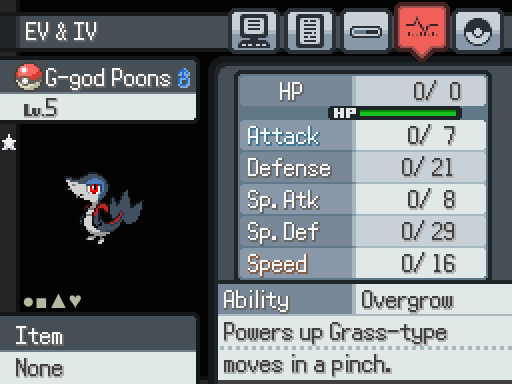 In my opinion implimenting 1b only makes sence after 1a has been implimented. Soon enough I will be posting featured projects that are really cool and fleshed out. Shout to Jan, Zumi, Bazaro, Koyo and Smeargletail for helping with this. Also, changed one of the feat a bit; might change the other one too, as it currently doesn't have a back talon. Some of these names were re-formatted; for example, Selfdestruct was renamed. All sprites made will be custom for the project or with the specific permission of the original creator if they were already made.
Next